Industrial Flame Retardant Additives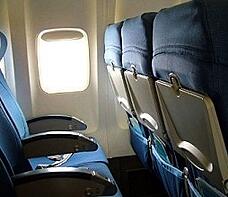 STRYTECH Group's industry-leading flame retardant additive solutions include a complete line of "environmentally friendly" products for the replacement of the antimony oxides and deca bromines traditionally used for flame retardant purposes in formulations. The antimony oxides and deca bromines are being phased out as their use has been deemed hazardous.


The flame retardant additives we represent are non-halogenic, non-toxic, non-hazardous and biodegradable; while providing more effective results than competitive products available. These products can be applied into formulations in dry or liquid form, and are available in water base, solvent base, in polyols, or isocyanates. The actual cost of these products are less than the hazardous antimony oxides and deca bromines being replaced.
STRYTECH's Flame Retardant Additives Benefits
Low non-hazardous smoke and non-toxic fumes.

Good retention of mechanical and electrical properties, especially over halogenated systems.

Excellent processing into formulations as loading is greatly reduced while yielding better results in terms of VO ratings.

Suppresses afterglow.
Flame Retardant Products
CFR Series: Liquid emulsions in water, castor oil, polyols or isocyanate bases. They can also be cross-linked with various UF resins and acrylics with excellent results.
ENF Series: Powders composed of three components in various formulations used solely or in conjunction with our SYN series.
SYN Series: Powders in three formulations used in conjunction with the ENF Series which act as a synergist in the formulation.